F-Loulos Villa
Architectural visualization services for a hospitality project in Mykonos, designed by
Chorografoi architects
Architectural design | Chorografoi architects
Interior design | Chorografoi architects
Lighting design | Chorografoi architects
Minimalism architecture meets boho style in  tropical surroundings.
F-LOULOS VILLA
is another excellent hospitality project in Mykonos by Chorografoi. Tropical vegetation blended into the wild land of Mykonos, creating a place of calmness and relaxation
Creating various plants and trees variations to avoid repetition was a key for this particular project. Every palm was custom designed and placed in order to give the tropical feeling accurately. 
Your project looks like this?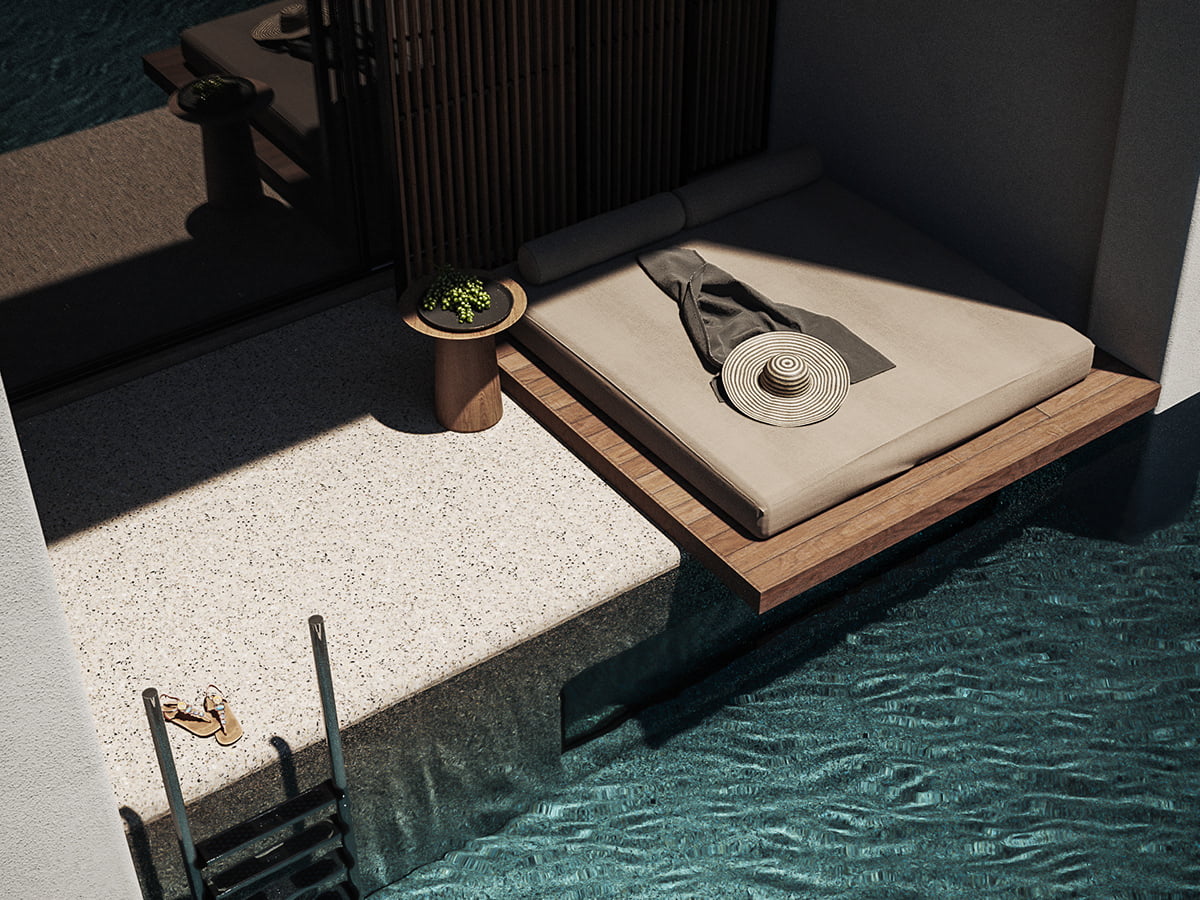 Platys Gyalos hotel Architectural visualization services for a hotel resort in a Greek island, designed by Chorografoi Architectural design & Masterplanning | Chorografoi Exterior design & styling | Chorografoi Αrt direction | Chorografoi Hotel website :TBA A...