KÁLESMA
Architectural visualization services for a sophisticated hotel in Mykonos, designed by
K-Studio & Studio Bonarchi
Architectural design & Masterplanning | K–studio
Interior design & styling | Studio Bonarchi – Vangelis Bonios
Αrt direction | K–studio & Studio Bonarchi – Vangelis Bonios
Lighting Design | CPLD
Project Manager | Black Hawk
Hotel website : kalesmamykonos.com
A unique Greek hotel redefining hospitality
KALESMA
is a sophisticated resort in Mykonos. In the aspect of architectural visualization, it was a big challenge in various levels. Some of them were the modelling of Cycladic architecture with variable chamfers and irregularities, illustrating the Greek summer lighting conditions and scattering the local Mediterranean coastal vegetation.
Regarding the interior design, the task was to create
a dramatic narrative by combining exaggerated and sculptural forms in sensual and textural materials. V

arious custom interior furniture and lighting fixtures were designed for this purpose, as well as an accurate digital representation of the lighting design study.
Your project looks like this?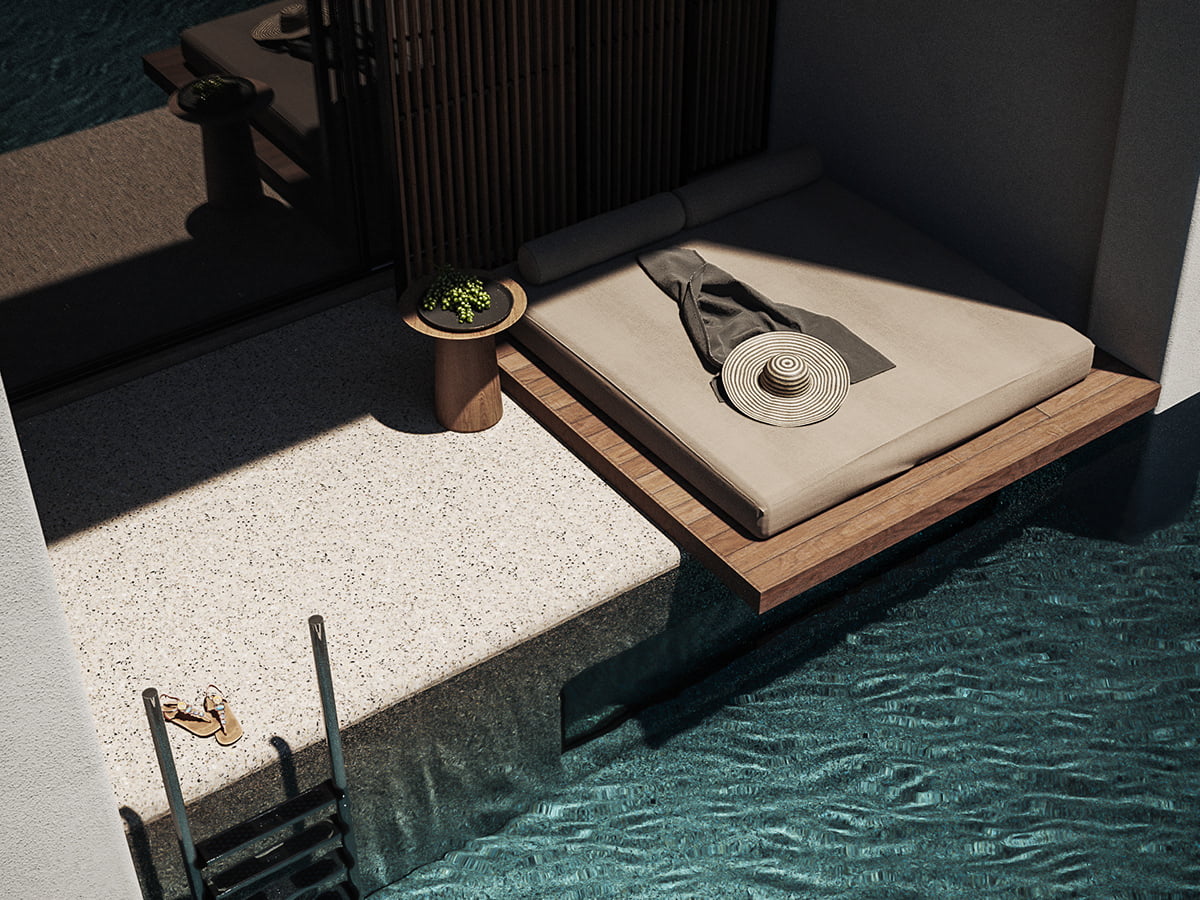 Platys Gyalos hotel Architectural visualization services for a hotel resort in a Greek island, designed by Chorografoi Architectural design & Masterplanning | Chorografoi Exterior design & styling | Chorografoi Αrt direction | Chorografoi Hotel website :TBA A...