Villa M.
Architectural visualization services for a sophisticated residence in Mykonos, designed by
Studio Bonarchi
Interior design & styling | Studio Bonarchi – Vangelis Bonios
Αrt direction | K–studio & Studio Bonarchi – Vangelis Bonios
A summer family residence celebrating natural materials
VILLA M.
is a unique residential project by Studio Bonarchi in Mykonos. Balanced earthy tones, white plaster walls and physical raw materials with black details lighten by the Greek sun reveling every detail. In this collaboration various design proposals were developed combining different material combinations and furniture layouts.
Regarding the interior design, the task was to visualize
a bright narrative by combining geometric and sculptural forms in sensual and textural materials. V

arious interior furniture and lighting fixtures were digitally replicated for this purpose, like the iconic Le Minitore by Pierre Augustin Rose.
Your project looks like this?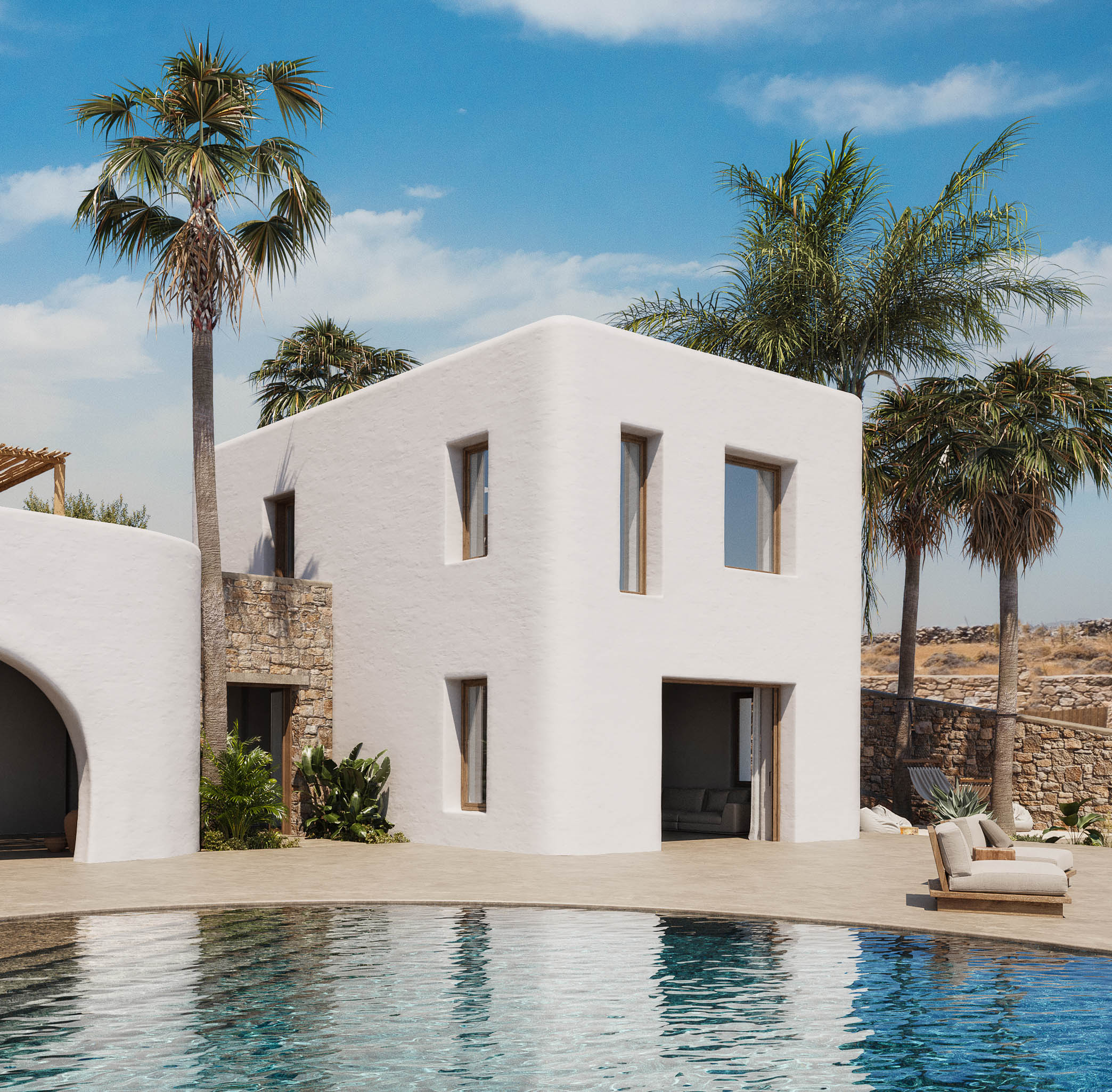 F-Loulos Villa Architectural visualization services for a hospitality project in Mykonos, designed byChorografoi architects Architectural design | Chorografoi architectsInterior design | Chorografoi architectsLighting design | Chorografoi architects ...