White Rock Villa
Architectural visualization services for a hospitality project in Mykonos, designed by
Chorografoi architects
Architectural design | Chorografoi architects
Interior design | Chorografoi architects
Lighting design | Chorografoi architects
Blending architecture with nature
WHITE ROCK VILLA
is a unique hospitality project in Mykonos. In aspect of architectural visualization it was a big challenge in various levels. Modelling of Cycladic architecture with variable chamfers and irregularities, illustrating the Greek summer lighting conditions, scattering the local Mediterranean coastal vegetation were some of them.
Merging drone aerial photography with CGI images was a key to the success of the project. In close collaboration with the drone pilot, mockups of the digital cameras were prepared with specific geolocation data, so we could accurately match the background.  
Your project looks like this?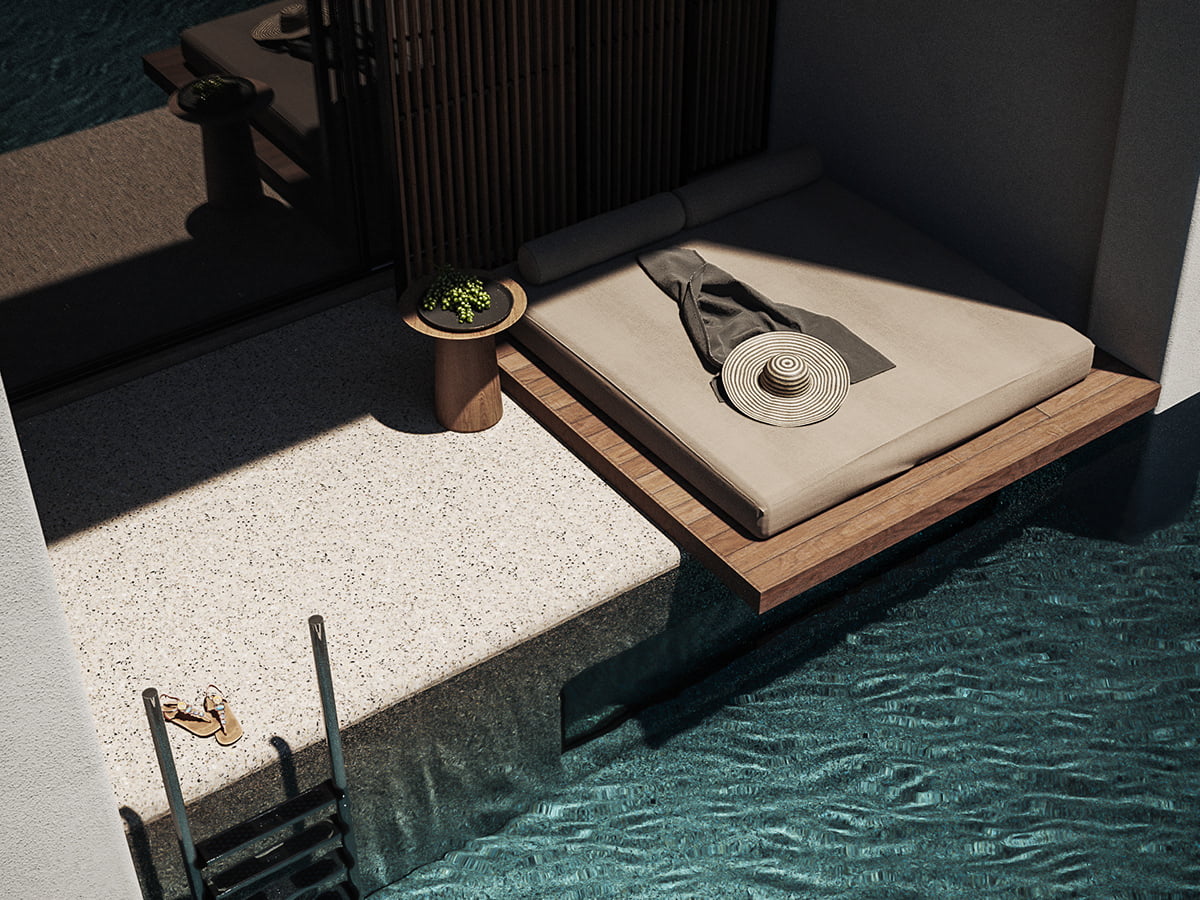 Platys Gyalos hotel Architectural visualization services for a hotel resort in a Greek island, designed by Chorografoi Architectural design & Masterplanning | Chorografoi Exterior design & styling | Chorografoi Αrt direction | Chorografoi Hotel website :TBA A...